DUPLEX Inter
Versatile compact units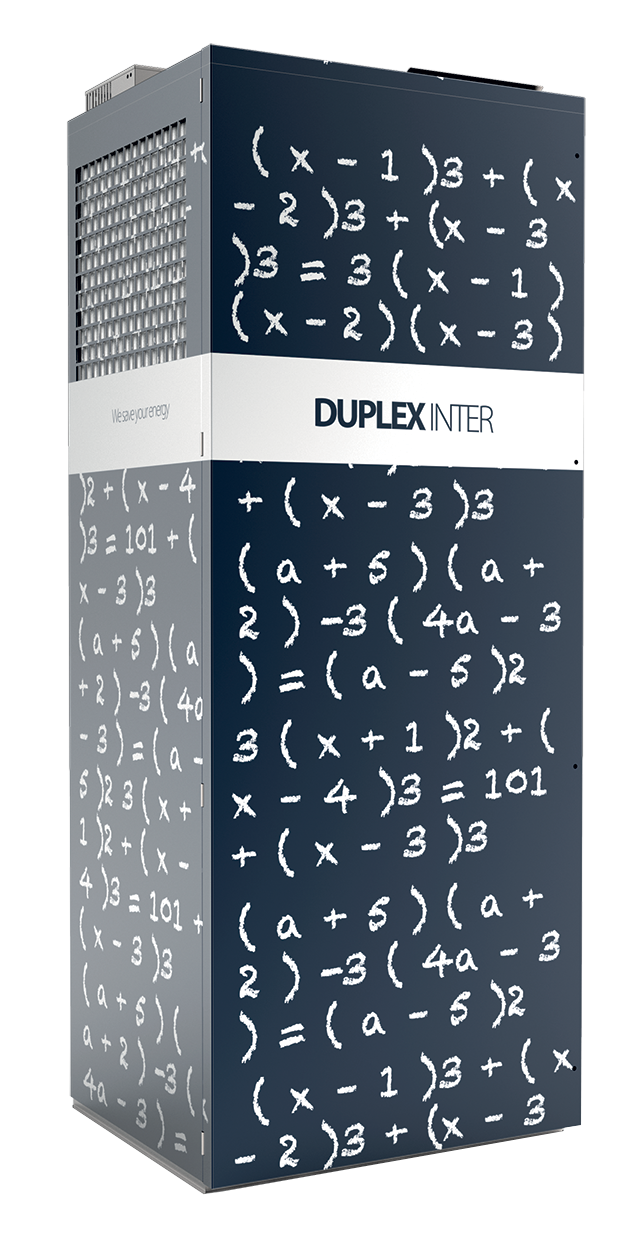 A new generation of ventilation units dedicated mostly for school classrooms. With a very low noise level (32 dB) provides healthy environment, with very high efficiency of heat recovery (up to 93 %) also saves money. Lowers fatigue of students and teachers and ensures perfect ventilation for the whole classroom. Extremely easy to install with no ducts needed.

Marketing video DUPLEX 850 Inter

Technical sheet DUPLEX 850 Inter

Selection software
Great compactness – up to 60 % space reduction; Easy instalation, no secondary costs; Own production of various heat recovery cores with efficiency from 50 to 92 % ...
read all
ATREA s.r.o. offers a DUPLEX compact unit selection software for use by the design professionals.
The program is presently spread as a freeware ...
read all
Case study of the usage of ATREA units in a multi-purpose building. You can easily hover your mouse cursor
over the multi-purpose building and click on your selection