Certifications
ATREA s.r.o. places a fundamental emphasis on ensuring the quality, safety and fault-free function of all of its products in both domestic and foreign markets.
The company works closely with a number of testing institutions and laboratories and all its products are regularly tested and examined.
ATREA has successfully completed PHI certification process for DUPLEX Flexi 650, 1100, 1600, 2600 and 3600 – it means for all Flexi units!
An environmental policy leader and member of many professional associations, ATREA is proud to meet the really challenging criteria of this well-established institution for this size of HVAC units.

ATREA has successfully completed PHI certification also for both DUPLEX EC5 and DUPLEX Easy units!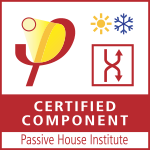 Declaration of Conformity
A declaration of conformity has been issued for all ATREA's products.
A "Declaration of Conformity" can be provided on request.
EC Declaration of Conformity
All products of the company that are subject to Government Regulation No. 17/2003 Coll. and No. 616/2006 Coll. have been issued with an EC declaration of conformity and bear CE Marking.
The electromagnetic compatibility and electrical safety have been verified by a notified testing institute and the products have been issued with certificates.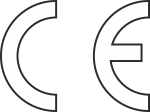 Hygienic safety – VDI 6022
DUPLEX units meet requirements for hygienic safety.
The units meet requirements for so-called "hygienic version" units and can be installed in medical and other facilities with high demands on a clean environment.
This safety has been confirmed by an expert examination conducted at The National Institute of Public Health in Prague.


TÜV TYPE CERTIFICATE
ATREA ventilation ceilings have a prestige German TÜV type certificate for the ventilation and illuminative ceilings for canteens.


EAC
ATREA provide all products with EAC certfication.