DUPLEX 650–3600 Flexi 2
Versatile compact HVAC units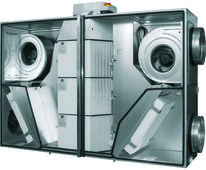 Serially produced versatile compact HVAC units designed for installation indoors, with a counterflow heat recovery exchanger with efficiency up to 93 % and highly efficient EC fans. The units are supplied in a versatile version that allows installation both floor-standing and below the ceiling. In addition, the sides of the units can be reversed during installation, i.e. supply and extraction air are changed. This ensures a high level of variability during installation on site. The optional accessories (a hot-water heating coil and shut-off dampers etc.) are primarily intended for installation from the outside. Depending on our requirements for their functions, comfort and operation, the units can be equipped with one of the control systems available and operated manually, via time settings or through sensors (such as humidity or CO2). The units are also available in a so-called "hygienic version" with a certificate from Germany's institute for the hygiene of HVAC equipment ILH Berlin.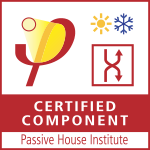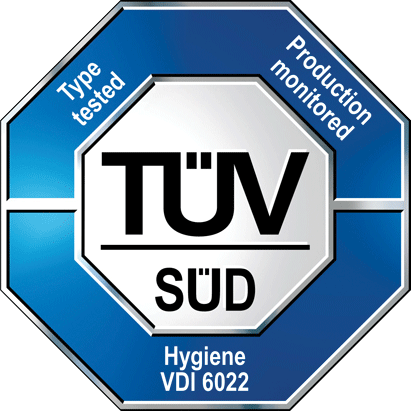 Marketing video DUPLEX 650–3600 Flexi

Marketing Catalogue DUPLEX 650–3600 Flexi

Technical Catalogue DUPLEX 650–3600 Flexi 2

Selection software
DUPLEX Flexi have very important competitive advantages concerning their construction and business philosophy that was coordinated with premium European wholesalers.
read all
ATREA s.r.o. offers a DUPLEX compact unit selection software for use by the design professionals.
The program is presently spread as a freeware ...
read all
We are happy to let you know that ATREA has achieved another success to confirm we are a true leader in ventilation and heat recovery as we claim in our slogan.
read all