Selection software
Selection software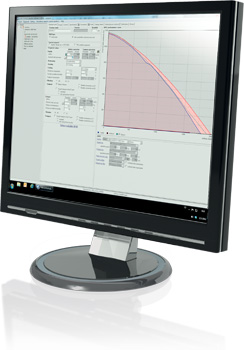 ATREA offers its proprietary selection software that is a highly useful and practical tool to select the right DUPLEX unit and provide great marketing support!
Very positive feedback from designers of all over Europe gives a good opportunity to easily include ATREA's units in all kinds of projects.
Very detailed calculations on all specifications are standard.
The software checks whether all components were selected and whether the selected system is working. This way you can avoid any possible mistakes.

It includes:
Selecting a unit and its accessories
Showing parameters of the selected appliance
An option to adjust the various parameters, designs or mounting positions of the units
Selecting the control system with accessories in a functional set
Electrical wiring diagrams
Displaying and printing the components installed, an h-x diagram and HVAC diagrams
Price specifications of individual components
Print output to a printer or PDF
Exporting drawings and diagrams to DXF in 2D or 3D format
Sending the design and export by e-mail
Additionally, the selection software includes a full catalogue of ATREA's products in PDF format.
Current version of the DUPLEX unit Selection software
Current version of the DUPLEX unit Selection software
Version
9.36.305
Issue date
11.10.2023
Description of changes and additions
readme_dup_en.rtf
Function is limited till
31.12.2023
Download (version full)
adu_09_36_305_en.exe (EXE 191 MB)
Revit Add-on
Our selection software supports export of the selected equipment in IFC format, including all technical information (weight, air flow rate, pressure, efficiency, power input etc.) with active connectors for connecting all ducts and media. If both Autodesk Revit and our Selection software are installed on the computer, IFC import option is automatically added also with direct two-way connection between Selection software and Revit. If you import IFC file to Revit without Selection software installed, it's required to install Revit add-on that provides seamless import. Please download such add-on from the link below.
Revit Add-on
Supported versions
2017-2024
Download
aduforrevit_1.0.6.exe (EXE 22.5 MB)
Please send us your experiences, opinions and report any errors.
License agreement
The "DUPLEX compact units" program is offered with this license agreement. By installing, copying or using the software, you agree with content of the license agreement, and agree to be bound by the terms of it.
Basic description of the program
The program supports the complete technical design of ATREA products:
multi-purpose heat recovery units DUPLEX Flexi, DUPLEX Multi, DUPLEX MultiEco, DUPLEX Roto and DUPLEX Basic including accessories
School ventilation units DUPLEX Inter
special units DUPLEX Silent for apartment buildings
Small DUPLEX EC5 / ECV5 and DUPLEX Easy ventilation units
separate heat recovery heat exchanger series RV
electric and hot water heaters
DUPLEX R5 dual-zone heating and cooling units, this part also includes calculations of the amount of air based on heat loss of objects
Swimming pool units of the DUPLEX RDH5 series, this part includes calculation of the amount of air based on vapors
Selection method
The unit selection is carried out in the same way as if a designer worked on selecting an air-handling unit. See the following steps:
Current project
Entering general identification data about the designer, customer, project name etc.

Operation point



Entering all parameters – airflow, available pressure, temperatures
Entering unit application – heating, cooling, mixing, bypass, water temperatures, ....
Automatic selection of suitable unit – offer of suitable units and choice of criteria-based selection.



Unit configuration

Choosing position, port location, casing type, port size, ....

Built-in controls

Selecting suitable control system, checking for completeness, printing wiring diagrams.

Program outputs

The program includes an important print module which enables you to:

print complete technical reports
print specifications
print air-side system diagram
print catalog sheets
print electrical wiring diagrams
texport these outputs to txt, rtf, doc (Microsoft WORD) formats, as well as to pdf (Acrobat) format for further editing.
export the selected unit from the program directly to DXF (AutoCAD) format, with layer and 2D / 3D view selection.