Selection software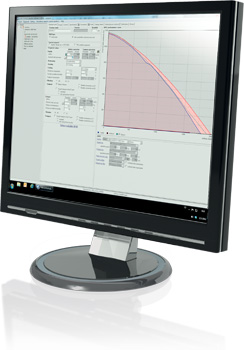 ATREA offers its proprietary selection software that is a highly useful and practical tool to select the right Flexi unit and provide great marketing support!
Very positive feedback from designers of all over Europe gives a good opportunity to easily include ATREA's units in all kinds of projects.
Very detailed calculations on all specifications are standard.
The software checks whether all components were selected and whether the selected system is working. This way you can avoid any possible mistakes.

It includes:
Selecting a unit and its accessories
Showing parameters of the selected appliance
An option to adjust the various parameters, designs or mounting positions of the units
Selecting the control system with accessories in a functional set
Electrical wiring diagrams
Displaying and printing the components installed, an h-x diagram and HVAC diagrams
Price specifications of individual components
Print output to a printer or PDF
Exporting drawings and diagrams to DXF in 2D or 3D format
Sending the design and export by e-mail
Additionally, the selection software includes a full catalogue of ATREA's products in PDF format.
ATREA s. r. o. offers a software for kitchen ventilation calculation. The program is currently distributed as a freeware.
Actual version
Version number
5.60
Issue date
29.1.2020
Function is limited till
31.1.2021
Download
adg560.exe (EXE 8.9 MB)
Version review
readme_adg_en.txt
License Agreement
The "kitchen ventilation" program comes with this license agreement. By obtaining, using or copying this program you agree and understand the given conditions and you will keep the conditions stated within.
General Description of the Program
The program is designed for calculation and design of kitchen ventilation of all categories (except the residential kitchens).
The ventilation calculation is made in accordance with the VDI 2052 STANDARD (German), based on heat and moisture production of installed appliances.
The program also supports a structural design of ATREA kitchen hoods according to respective documentation.
The program generates a complete report including technical specifications, hood drawings even with all atypical port locations, wiring diagrams as well as itemized price calculation. The program supports export of selected kitchen hoods in DXF format for AutoCAD.
Selection Procedure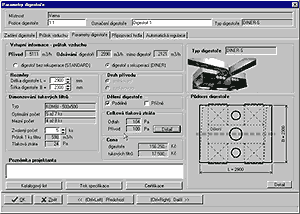 The units can be selected in the following steps:
Active project
Entering basic identification data about the designer, customer including the project name.

Rooms
Room size, kitchen type selection. For each kitchen type a simultaneous effect factor is given based on standards. Another factor can be selected based on an agreement with the user / engineer.

Appliances
To configure the correct exhaust capacity the exact data of installed appliances must be observed. The program offers a database selection in which there are included both specific appliances from some manufacturers and general categories.

One needs to identify whether an appliance is served directly by the kitchen hood or whether it is placed outside the hood thus the air must be exhausted from the kitchen space. For the stand-alone appliances the location in respect to wall is important in order to state the reduction position factor.

Kitchen Hoods


Airflow
Summary information about the required air exhaust for each appliance in respect to temperature and humidity balance.
The airflow can be directly entered if the appliance is not specified and the calculation cannot be made in accordance with the VDI standards.

Hood position and dimensions
Stating hood position and its overhang over the cooking center.

Hood parameters
The basic technical hood parameters, type selection (with heat recovery, without heat recovery), quantity of filters, pressure loss information, price.

Connecting ports
Selection of supply/exhaust ports, round or rectangular. Cross area airflow speed check. Side suction grilles or side supply ports can be entered as well.

Automatic control
The program includes a database of several hundred most frequently used fans for selection of automatic control type. The program also includes standard electrical wiring diagrams.

Program Output
The program also includes a print module which allows to:

print complete technical report
print hood specifications
print itemized price calculation
print hood and control system catalogue
print electrical wiring diagrams
export in txt, rtf, doc (Microsoft Word) formats for further modification
export the selected kitchen hood in DXF (AutoCAD) format with layers and 2D/3D views (selection)