RD4 digital control system
Control system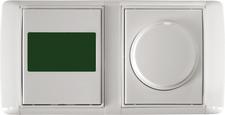 A comfort system with integrated support for online monitoring and control via the Internet. The properties and applications of the system are similar to those of the DC.
Great compactness – up to 60 % space reduction; Easy instalation, no secondary costs; Own production of various heat recovery cores with efficiency from 50 to 92 % ...
read all
ATREA s.r.o. offers a DUPLEX compact unit selection software for use by the design professionals.
The program is presently spread as a freeware ...
read all
Case study of the usage of ATREA units in a multi-purpose building. You can easily hover your mouse cursor
over the multi-purpose building and click on your selection